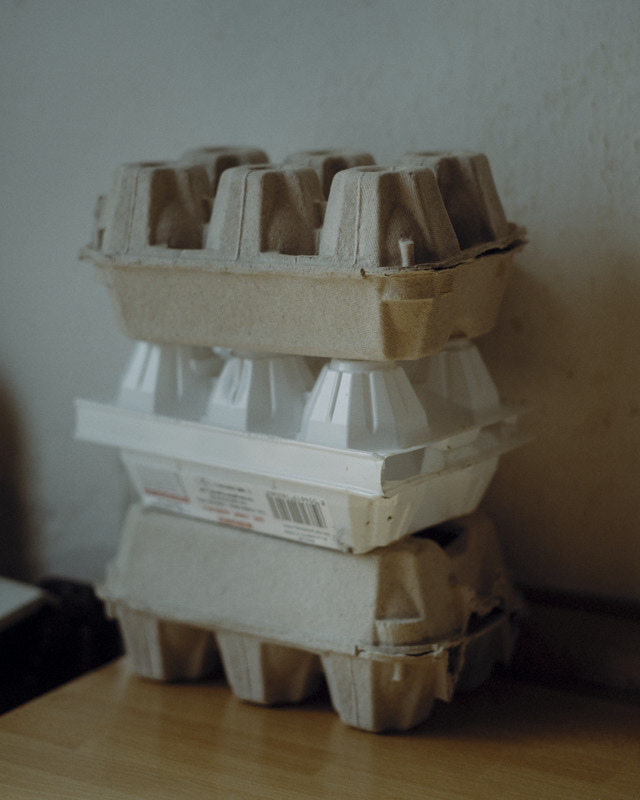 My Mum was diagnosed with ALS, at the age of 66, during the weeks of the first pandemic lockdown in 2020.

Amyotrophic lateral sclerosis or ALS, is a degenerative disease of the nervous system that affects nerve cells in the brain and spinal cord, causing loss of muscle control over the whole body, this made her every daily life an always increasing challenge to cope with, for her and for me, her caregiver.

For someone of my mum's age, life expectancy is less than 2 years from diagnosis.

Quickly over the first months from diagnosis, she started losing use of her legs, left arm and voice, soon to follow the rest of her body muscles.

The cause for ALS is yet to be established fully, scientific evidence so far suggests that both genetics and environment play a role in motor neuron degeneration and the development of the illness.

Only the 5 to 10 percent of the cases are inherited, and in my mum case, the cause has appeared to be the an abnormal over repetition of the C9orf72 gene in her DNA, provoking a degeneration of the motor neurons activities and communications between each others.

Being the only child to a single parent, to be a caregiver I had to leave entirely behind my life and career in order to meet all of the necessities of an ALS patience, it is quite common to reach burnout in this situation, as it happened to me. Studies indicate that around 13 percent of ALS caregiver have major depression, and 10 percent minor depression.

Less than a year after diagnosis, giving a compromising degeneration of her capacity to swallow, dysphalgia, mum had to undergo surgery to have a PEG installed, to be fed straight into the stomach in order not to starve.

Consequently to a worsening of her lungs conditions, and following her decision to not undergo any invasive respiratory procedures, mum died on the 12th of November 2021.